PAW PO Invoice Instructions
Click here for a printer friendly version of these instructions.
Note: If receipt(s) have not already been created and you have received the product/service, follow the instructions for creating Quantity Receipts or Cost Receipts for your goods/services before creating an invoice.
*You do not need to enter an invoice for an enabled supplier (e.g., Amazon, RGH, Rudolphs, etc.).  They submit their invoices through a supplier portal.
To create an invoice against a PAW purchase order, first you must search for and pull up your purchase order.  There are numerous ways in which to search for a PO (or any document) in PAW.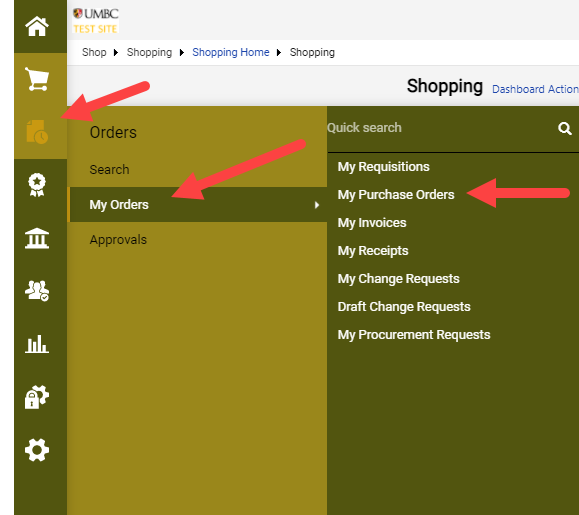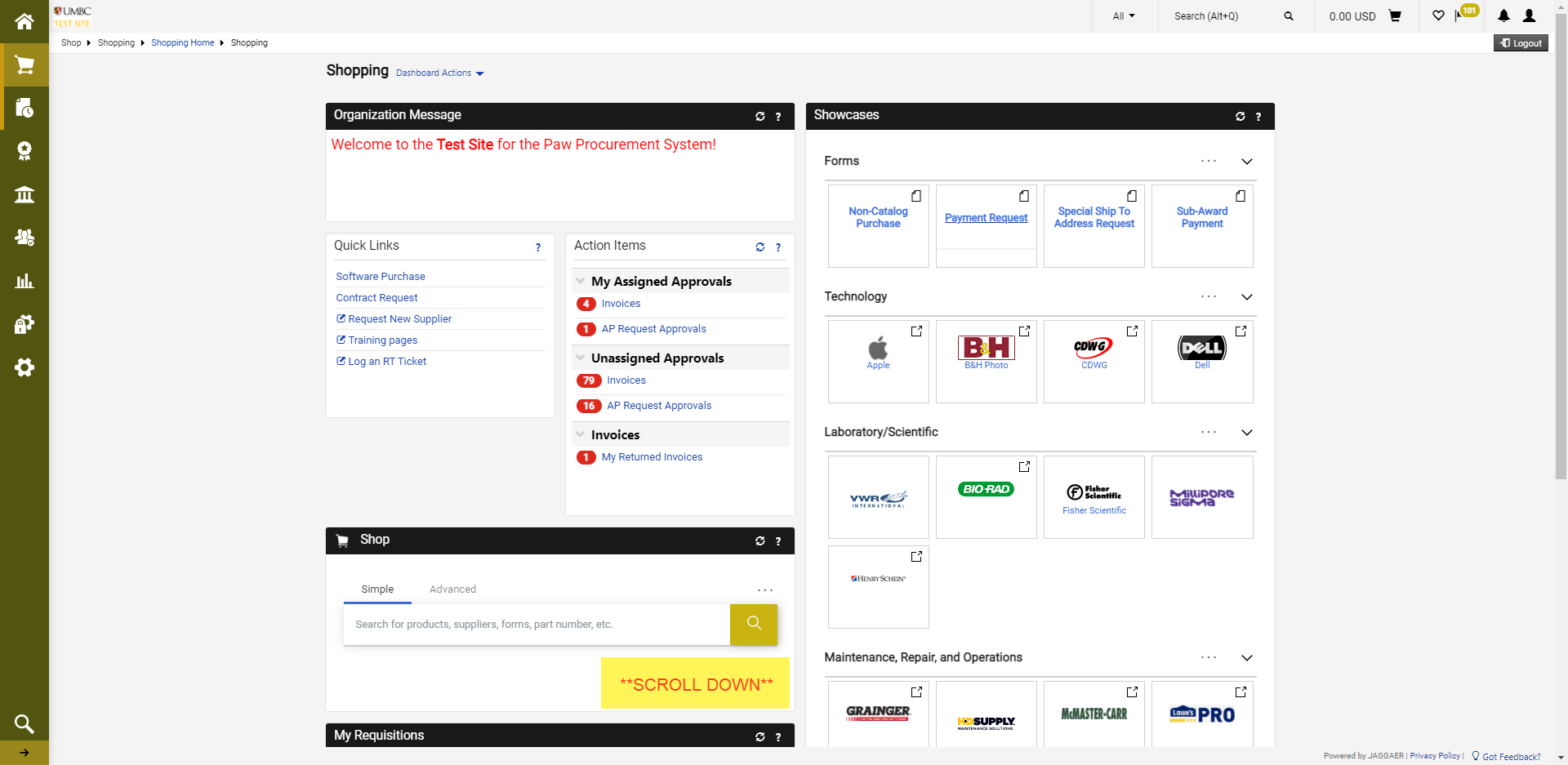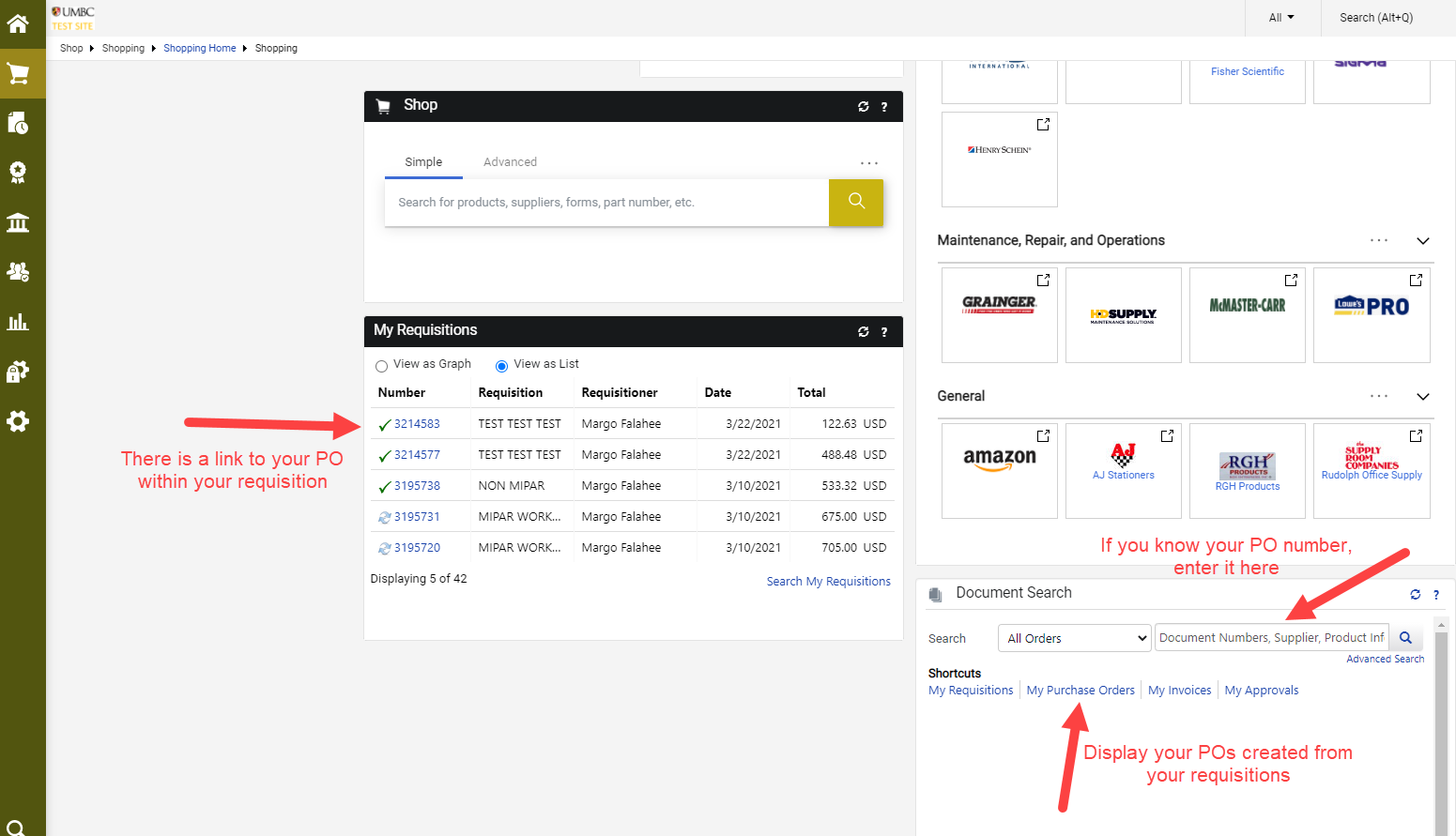 Once you have your PO pulled up, click on the "Invoices" link.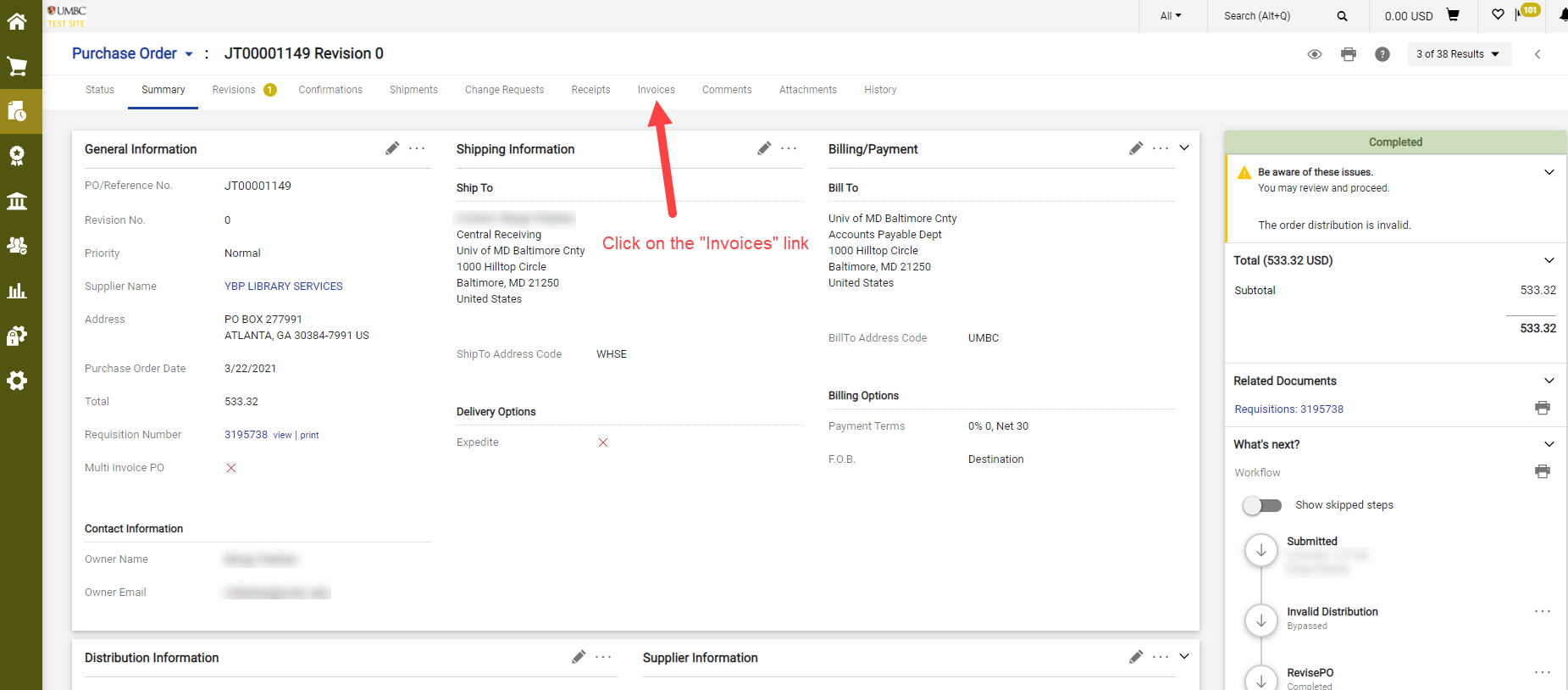 If the PO has not been previously invoiced, you will find no records here.  Click on the "+" to reach Simple invoice entry.

On this screen, you may toggle to a more detailed view and:
Change the invoice name (if you choose)
Enter the required information:  Supplier Invoice No., Invoice Date, attach backup documentation and verify the correct remittance address.  Also, enter shipping and handling costs included on the supplier's invoice.  Please do not use the Discount or Tax fields.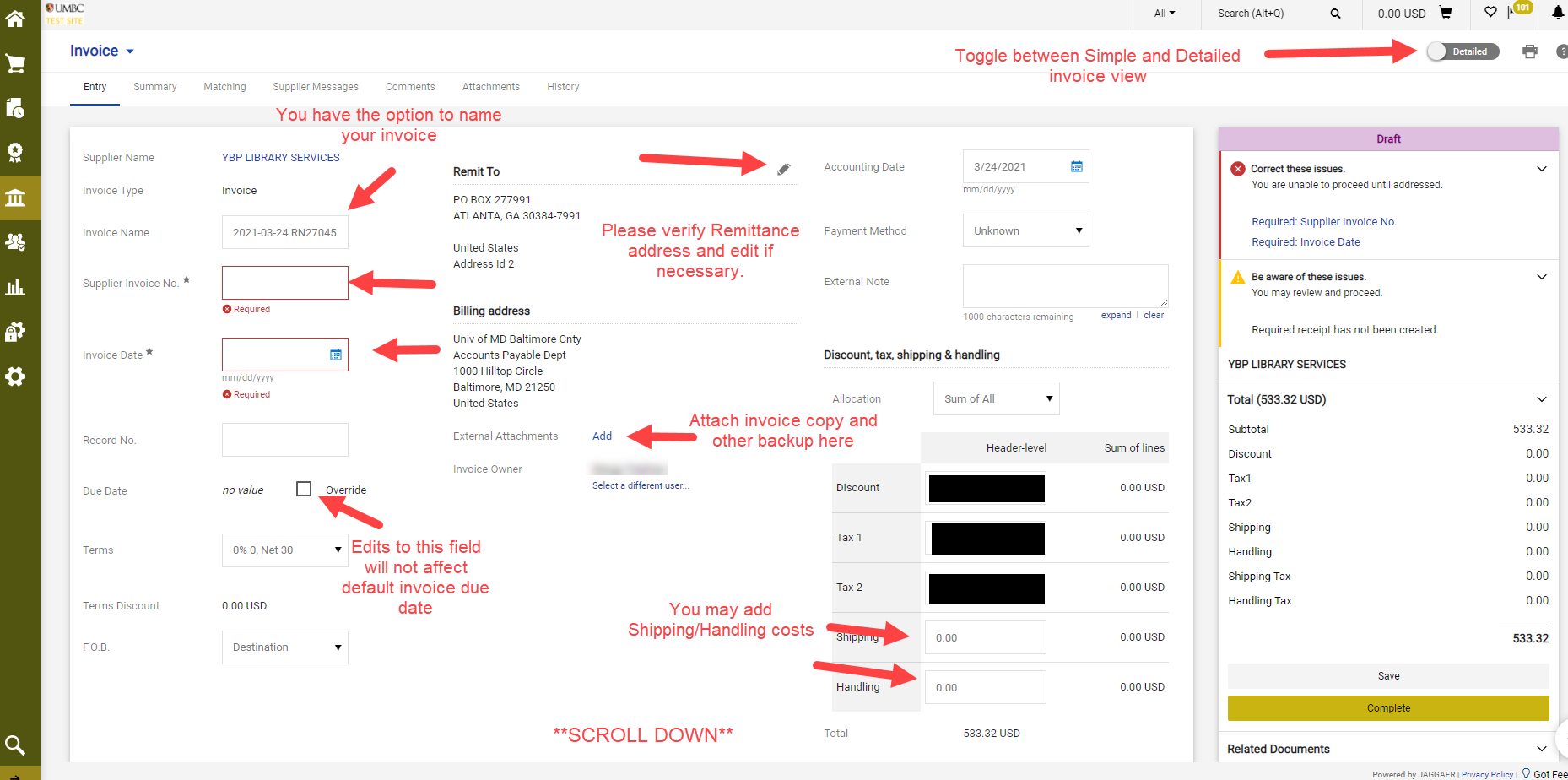 Invoice entry will display the chartstring, which is pulled over from the requisition.
If your PO is being FULLY INVOICED, there should be no need to edit anything further.  Therefore, you may click Save and Complete to initiate the Approval Workflow.
If your PO is being PARTIALLY INVOICED, you may edit the quantities on PO lines.  If there are lines on your PO that ARE NOT being invoiced, Please click the box at the end of the uninvoiced line, then click the dropdown at the top of the Line Items and select Remove Selected Items.  PLEASE DO NOT ENTER 0 (ZERO) IN THE INVOICE QUANTITY.
Once you have finished editing, click Save then Complete.  This action will trigger the Approval Workflow.  If there are any errors on your invoice or missing attachments, your invoice will be returned to you to correct and resubmit.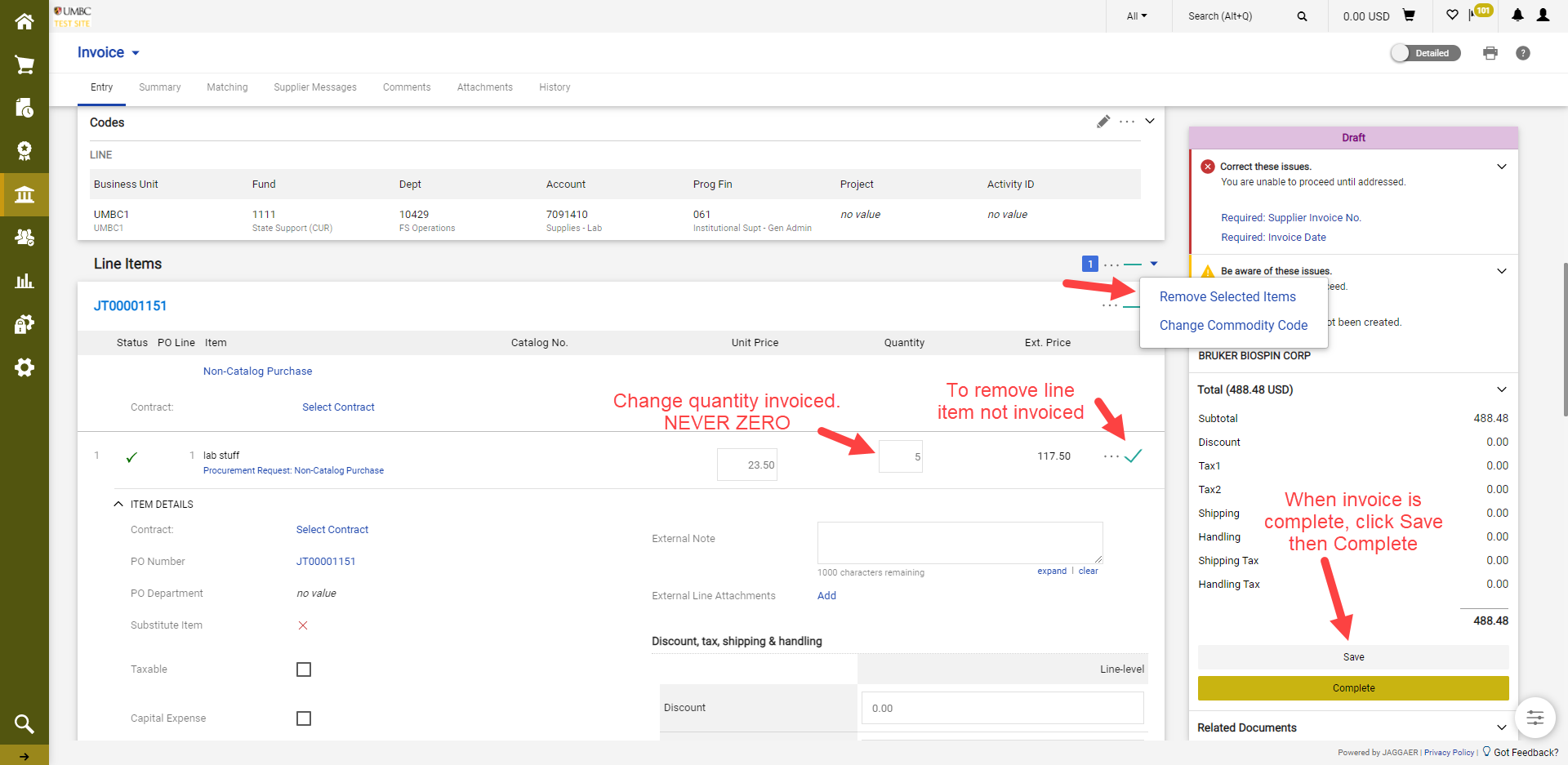 **Please note that the invoice will not be processed for payment without a receipt created against the purchase order.  You may find instructions on Receipt Creation on Procurement's website or by clicking the available link.