PAW Contract Invoice Instructions
Click here for a printer friendly version of these instructions.
Many purchases that were once conducted using purchase orders are now completed on Contracts.  These purchases include any service for which you previously created blanket POs.  Examples include but are not limited to:  Catering, Consulting, many Events, Service Contracts, and other services.
To find a contract, use the menu on the left to go to Contracts > Contracts > Search Contracts. You can search by the contract name, supplier name, or other relevant information. Use the dropdowns below the search bar to narrow down your search.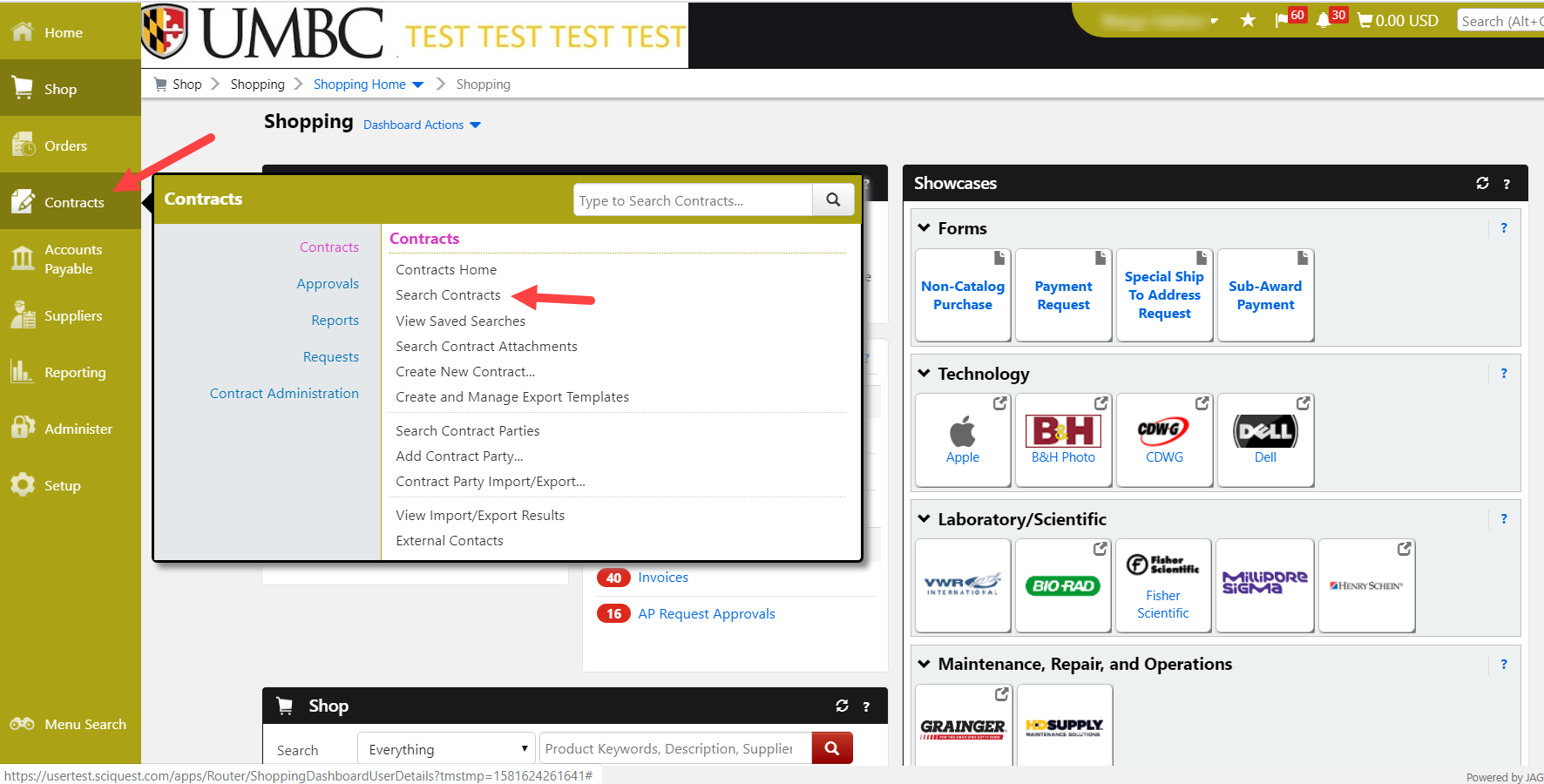 If you search by Supplier Name, use the "Second Party" field.
Once you find the contract, click the contact name to view the contract summary. On the top right of the summary go to Contract Actions and click Create Invoice.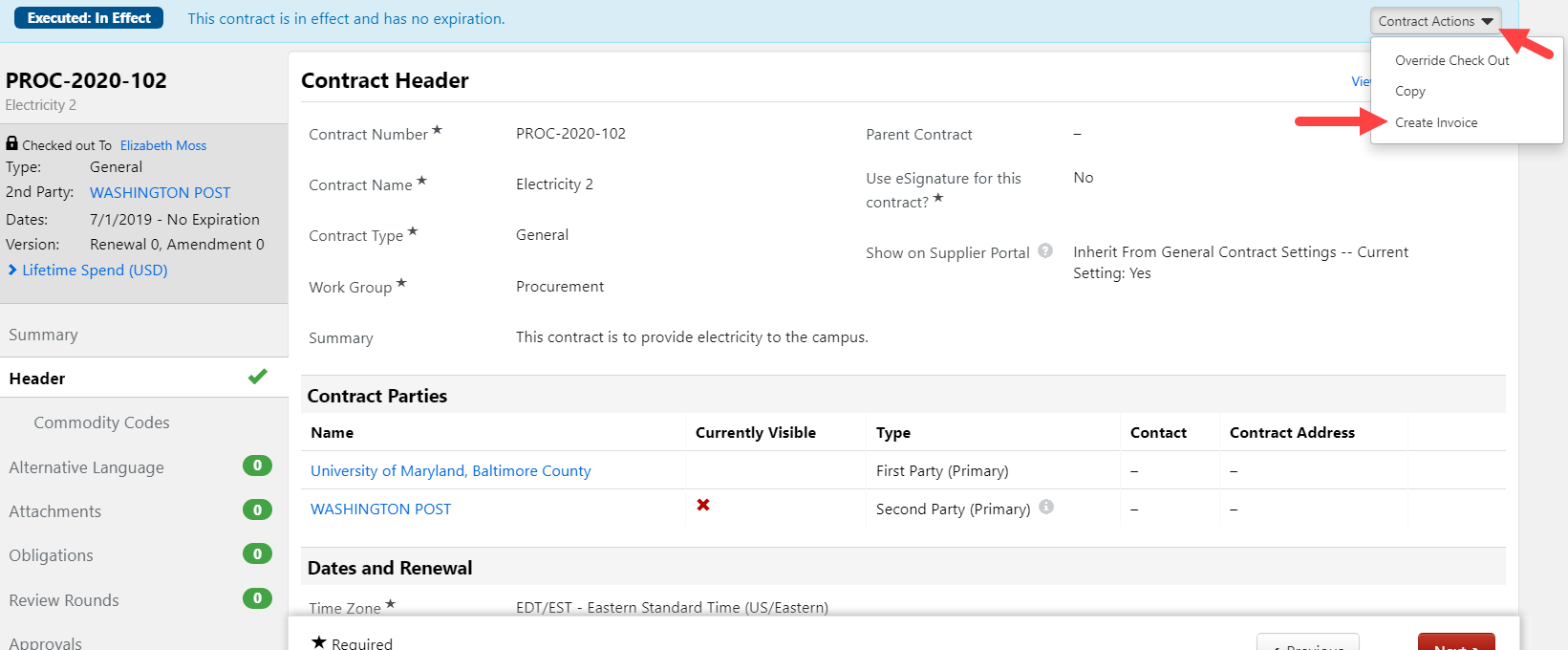 For each line of the invoice, you must include a description, quantity, and unit price. Click the Add Item button on the right to add the line to the invoice. You may create as many lines as you need.  When you've finished, click Create Invoice.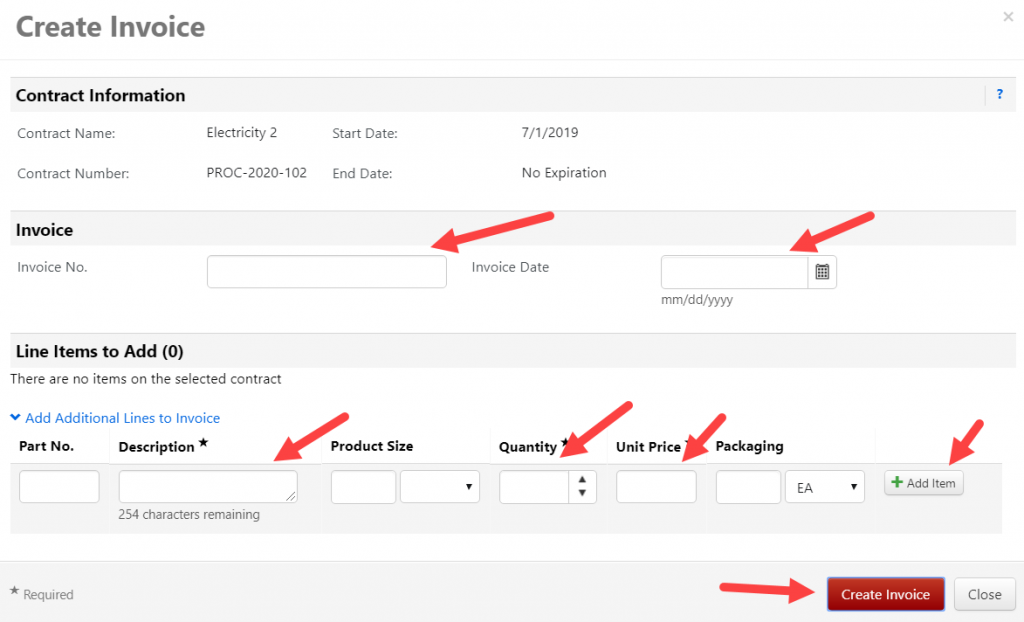 You will then be taken to the Simple Manual Entry page. From here you may toggle to a Detailed view to more easily complete your invoice entry.
Invoice Date
Supplier Invoice No.
Please be sure to check the supplier Remit To address and edit if necessary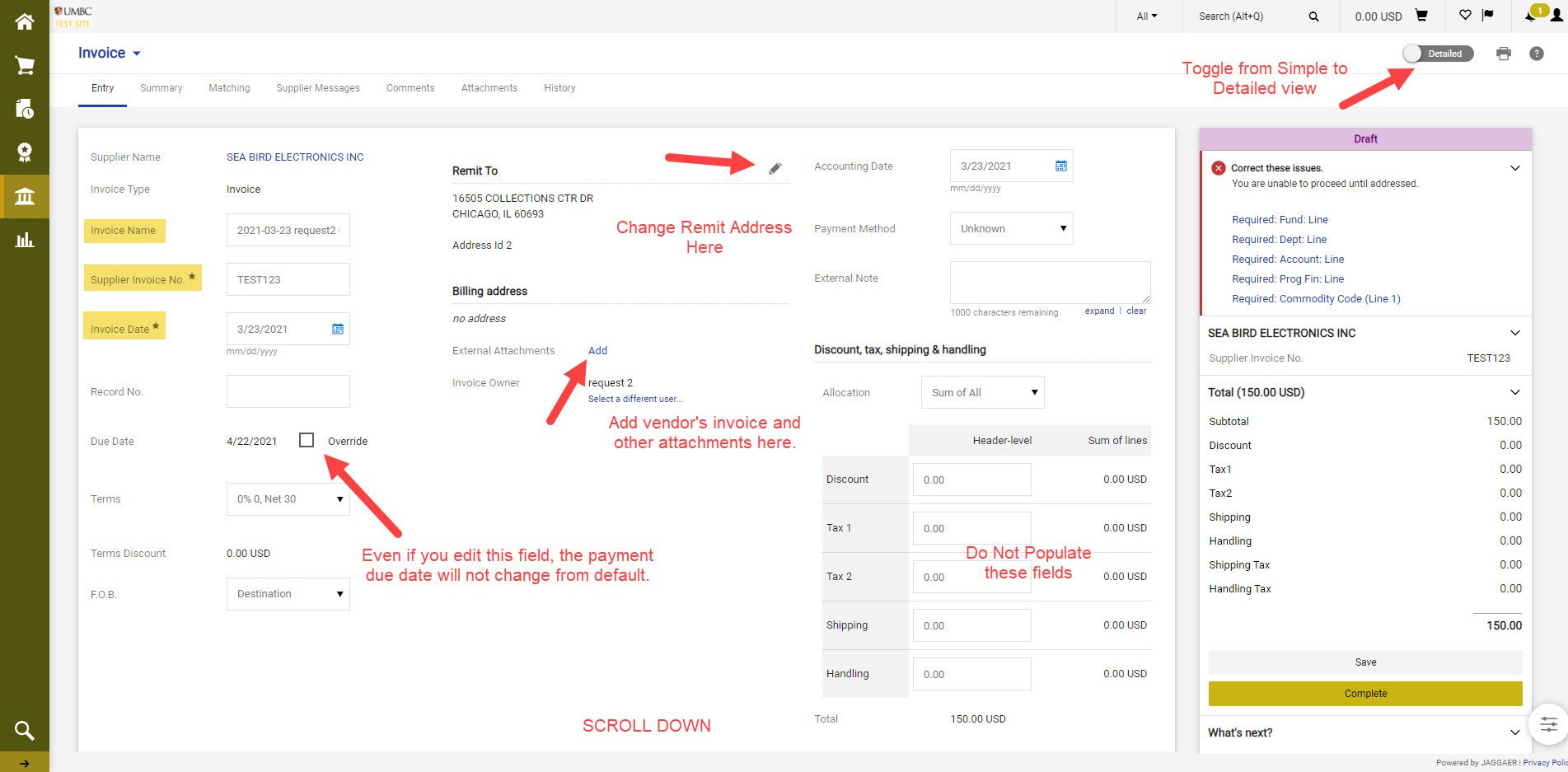 Commodity Codes are required for each line item.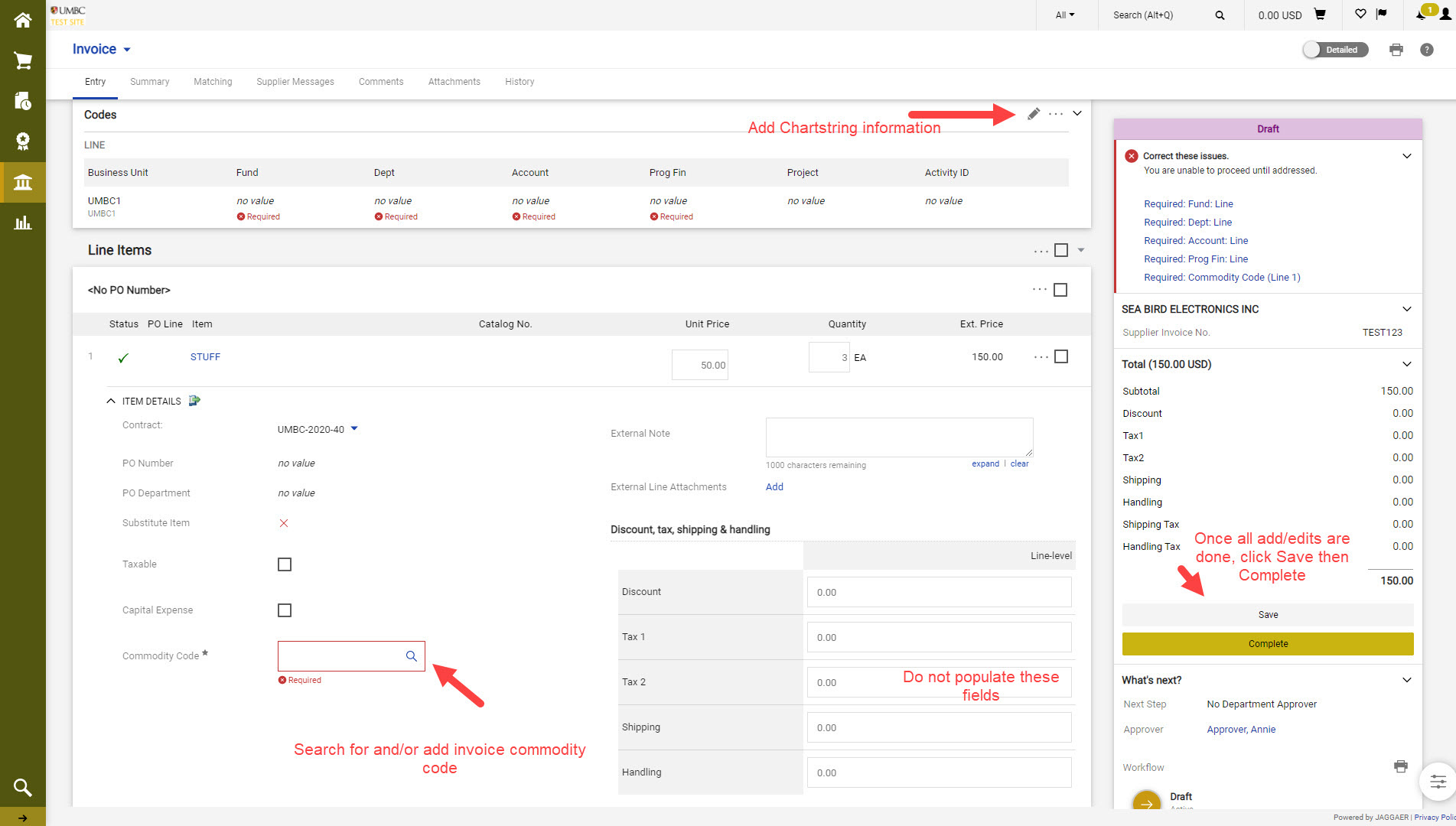 Enter your Chartstring.  If you have a project number in your chartstring, please see instruction in screenshot.  You may also split the chartstring, as needed.
Project selection:
How to Split your Chartstring:

Once you have filled out all the fields, click Save and Complete.  This action will trigger the Approval Workflow.  If your chartstring is in error, the Initial Validation step in the Approval Workflow will not advance beyond "Future".  You will need to correct the error and resubmit by clicking Save, then Complete.